The Best Japanese Tansu Chests
Tansu are traditional Japanese storage furniture. They were initially used to store clothing, futon or even food. In the Japanese tradition, tansu chests would give information about the social background and professional occupation of its owner. These chests are built with or without drawers and they sometimes include wheels attached for more mobility since they can be quite heavy.
If you love antiques and Japanese-style homes, you will definitely love tansu chests.
Kaidan Tansu (step chests)
A kaidan tansu chest has the original shape of steps providing shelf-like space for decoration elements in your house. It usually comprises drawers as well as compartments with sliding doors for storage in order to keep your home tidy. Although they are not made to replace real staircases, you can still feel creative and use your step chest as a room divider.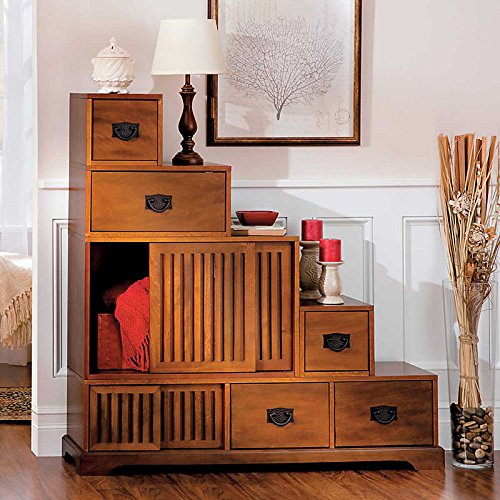 This Stafford Tansy Step Chest by HomeAXCESS offers a light Japanese style and will easily fit in a western interior. It includes several traditional sliding doors and drawers with stylish handles. The sturdy wood and good quality of this step chest justifies its price. If you are not comfortable enough to mount it yourself, you even have the option to have it assembled by a professional.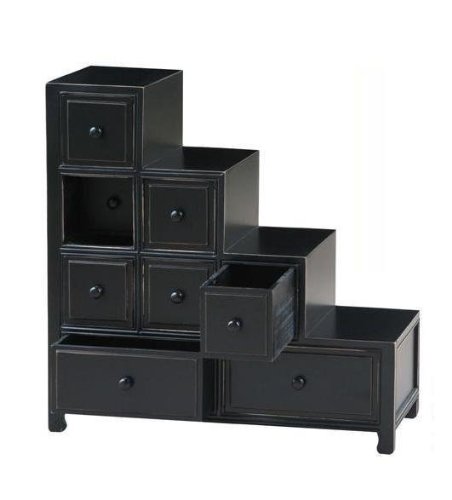 These chests do remain a bit pricey. If you love the style of these step pieces of furniture and are into wood work, you might want to consider this diy option by Woodcraft Magazine . You will be able to fully customize it as you get to choose the color of wood you want for your own tansu. You will end up with a beautiful piece of furniture with several sliding doors and drawers.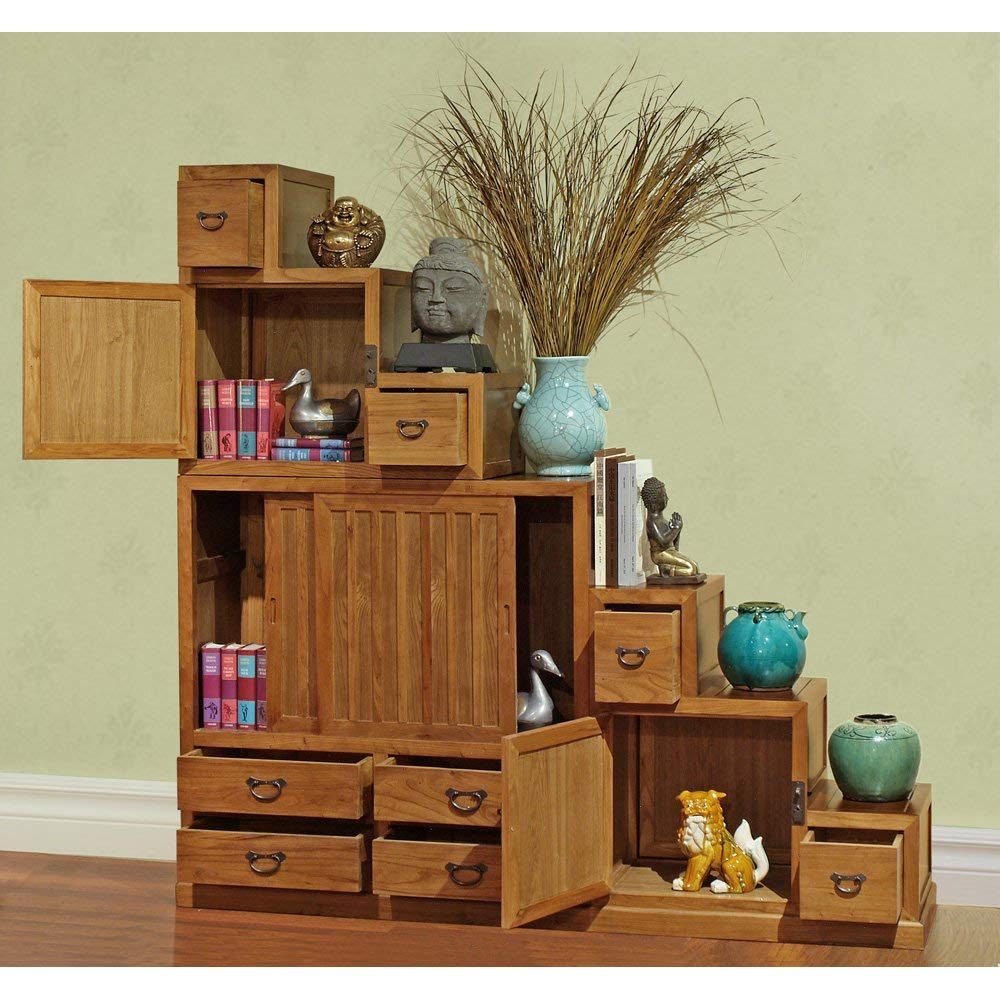 If you like the shape but would prefer something with a more minimalist design, you will want to look at this step chest . It follows the same step-shaped concept allowing room for decoration items, while offering drawers for storage. Wooden with an antique finish, it will easily fit in any home. You will like its elegant design and how sturdy it is.
Choba Tansu (merchant chests)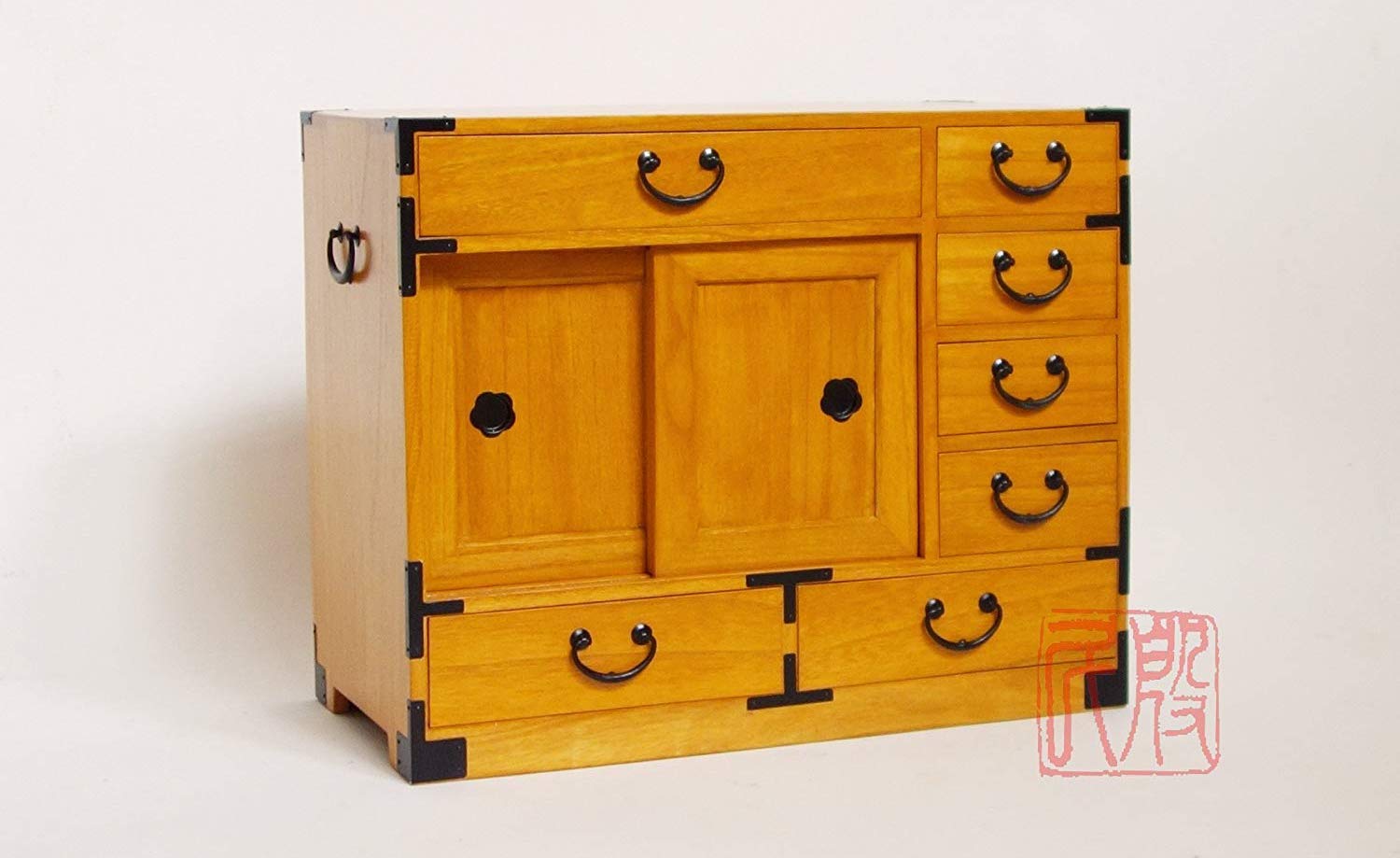 Choba tansu chests were traditionally used in merchants stores. Usually showing the same sliding doors and drawers than a step chest, they present a more familiar square or rectangle shape. You will love this beautiful choba tansu by KB3H , made out of paulownia wood (or kiri wood) which is very common in Japan. It comprises two sliding doors surrounded by drawers with classy handles. It will instantly add an elegant Asian touch to your home.
Isho Tansu (clothes chests)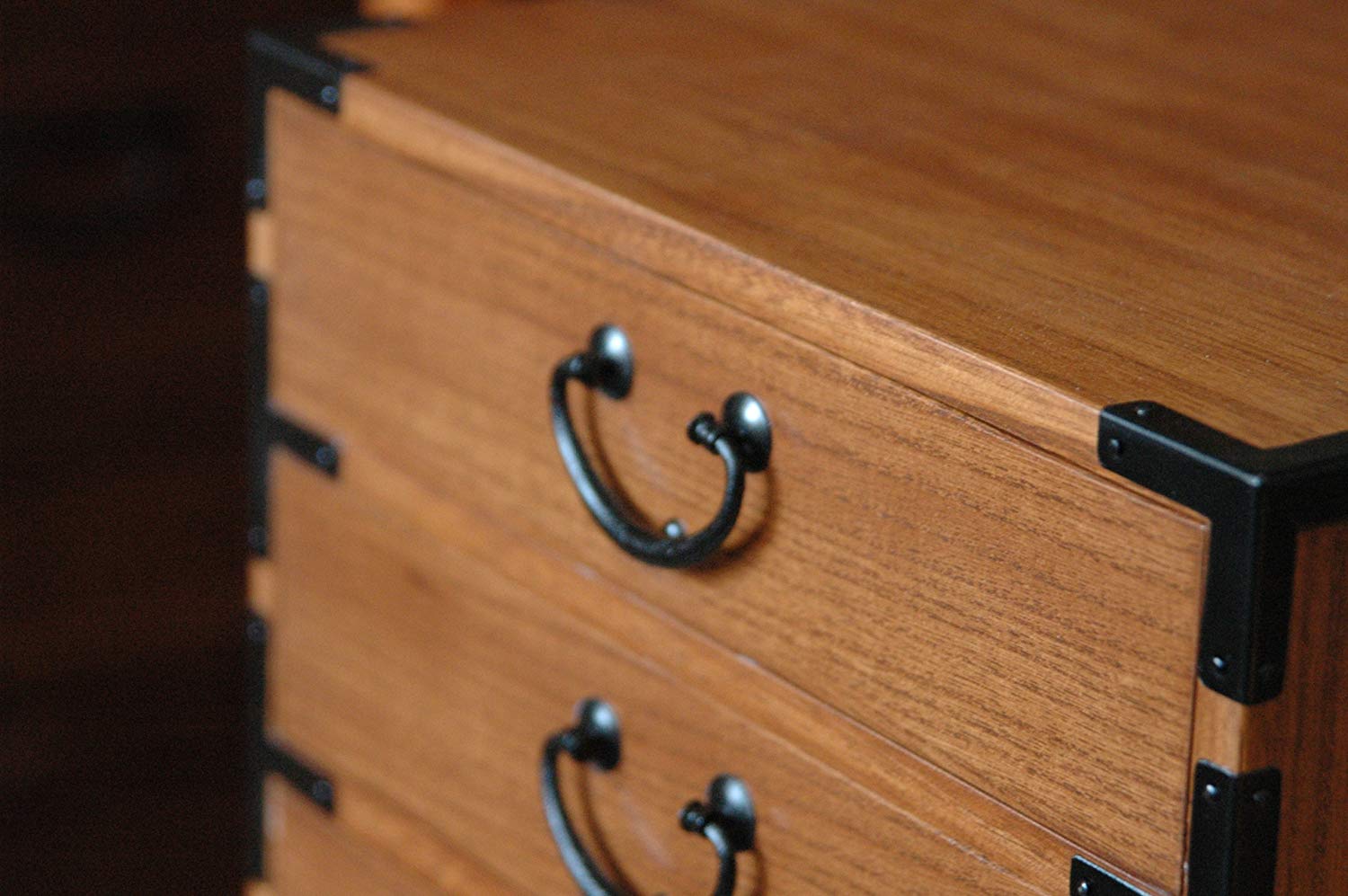 Isho tansu chests are usually designed for clothes storage. This Japanese style table chest by EASTERN CLASSICS is made of sturdy paulownia wood with a teak finish ensuring its good quality. It is small enough and only includes drawers making it perfect for storing papers and keeping a desk area tidy, or for organizing jewellery.
Trunk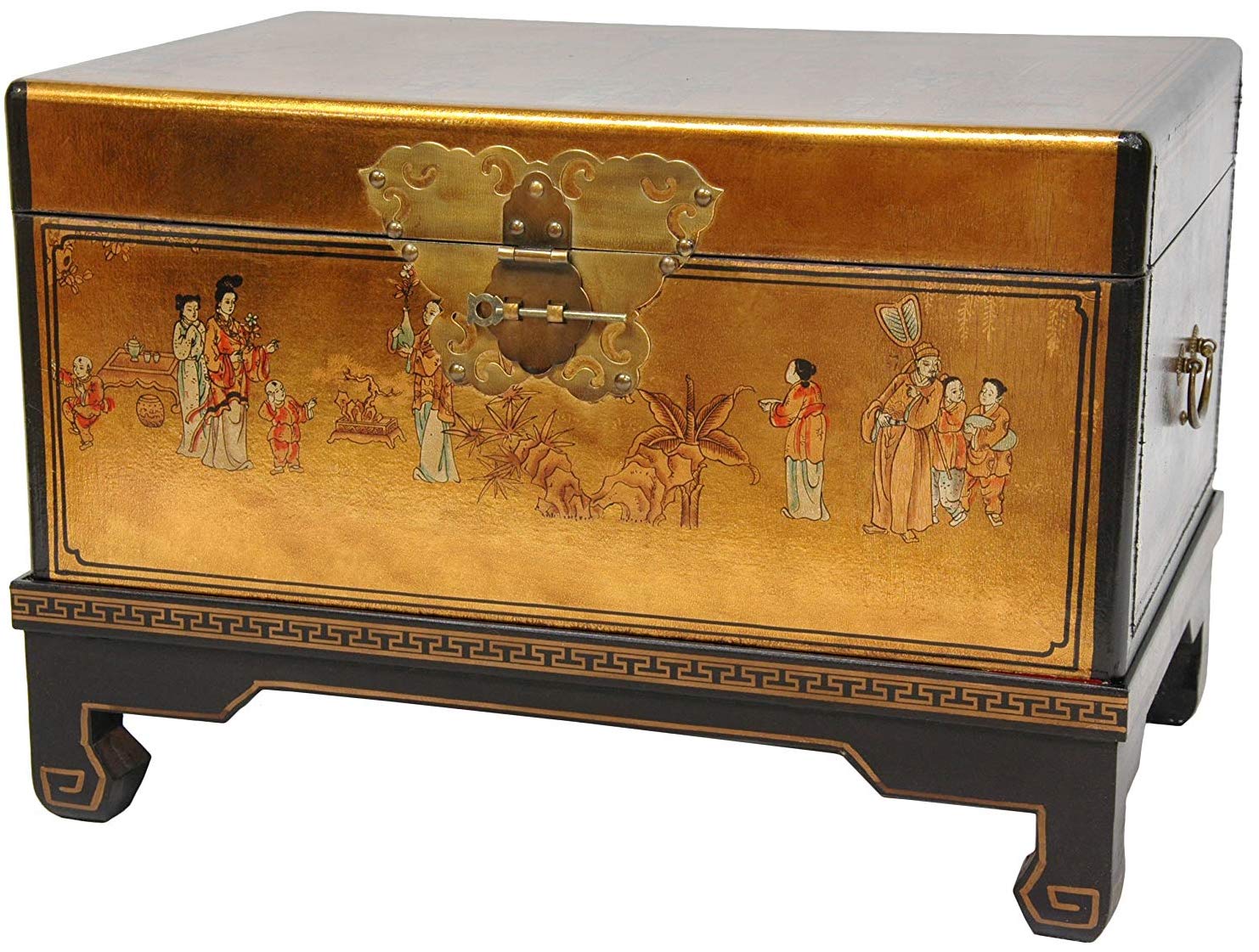 If you are looking for a more traditional chest shape, you can have a look at this Gold Leaf Small Trunk by Oriental Furniture . This trustworthy company offers here a classic Asian-style trunk with a hand-painted picture and gold leaf finish. In addition to being typically Asian, it is very practical and useful.
Do you have any preferences as far as Japanese tansu chests? How do you use them?