Japanese Platform Bed Frames: Practicality, Style and Pure Zen
A Platform bed is composed of a bed frame with slats or a solid panel to support a mattress or a futon. There is no need for an additional box-spring which makes it economical and solves the problem of the squeaky springs. Like any piece of furniture, they come in a variety of designs and the Asian style is the most popular.
Design and quality can vary a lot from one bed frame to another and it reflects in the prices you will find. Some companies offer platform frames for less than 200 dollars but you can just as easily spend a couple of thousand dollars for a really good quality one.
Bed frames of this kind are usually made of wood but they can come in other materials such as coated metal or compressed cardboard. Although they can be used with any type of mattresses of standard sizes, they perfectly fit certain kinds like memory foam mattresses that require a flat surface.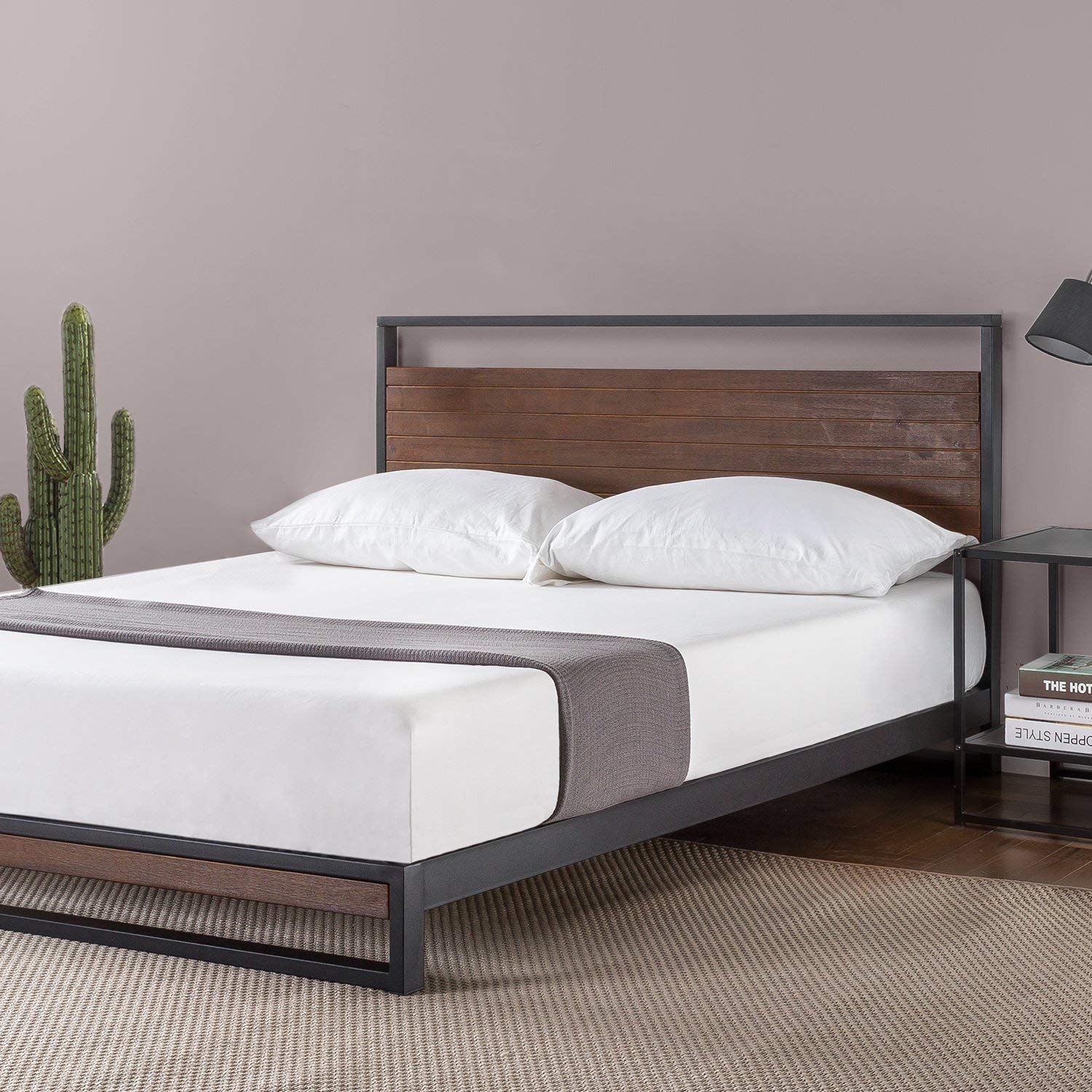 As the main piece of furniture in the bedroom, your bed will not only influence the atmosphere of your bedroom but also the quality of your sleep. A Japanese-style platform bed will instantly create a much appreciated relaxing atmosphere in your bedroom.
In addition to the design, you will want to consider their height since such bed frames are usually lower than typical beds. Some have a headboard and/or footboard. To follow the Japanese tradition and combine comfort and style, you can associate it with a futon mattress.
Traditional, simple platform beds
Platform frames with additional functions
Adding to their elegant design, some platform frames benefit from additional embedded accessories that make them even more functional.
Contemporary platform beds