How to Choose the Right Shoji Screen for You
Quality First
If the design and especially the sturdiness of your shoji screen are your priorities, I recommend that you have a look at the products Oriental Furniture has to offer. This company specializes in authentic Asian furniture with a large collection of modern and traditional Japanese shoji partitions. Their room dividers present superior features like a durable fiber reinforcement paper screen and two-way hinges panels. They are very elegant and they all come in different sizes and colors so the choice is vast.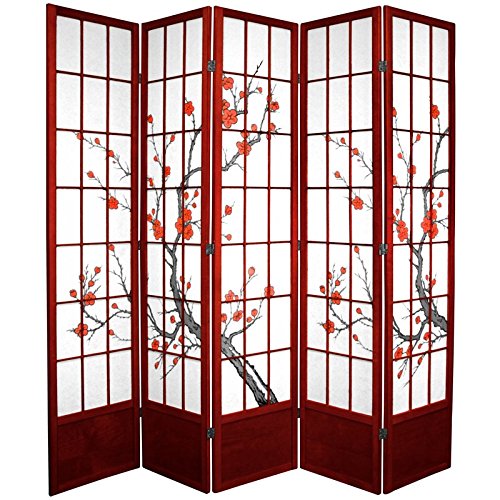 This Cherry Blossom Shoji Screen benefits from a superior quality as it is made of sturdy spruce and has wooden panes at the bottom of its panels which make it very stable. You will appreciate the typically Japanese design with vibrant colorful cherry blossoms prints on one side and you can choose among several refreshing colors of frame. Whether it is for your home or your work place, you can make of it an element of decoration by itself and create a relaxing eastern atmosphere.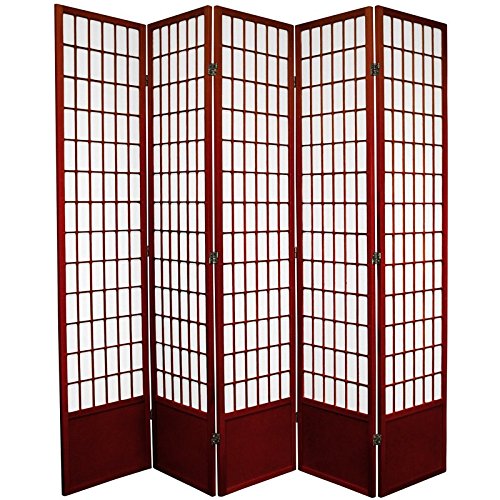 If you prefer a simpler design, you will love this extra tall screen . It has a similar structure and is made of the same material, but it shows a simple window pane design that makes it rather discreet. This shoji screen is very popular and is available in different sizes and colors so it can fit in any of your interiors. You can also rely on its solidity and stability thanks to the wooden plate you can see at the bottom of each panel.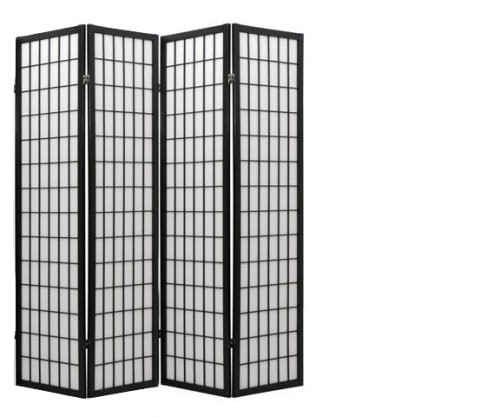 You can take a look at this similar window pane pattern shoji screen too. In line with Oriental Furniture's high quality standards, it is made of superior material and reinforced rice paper screens. It offers a sturdy structure even without a solid plate at the bottom of its panels. This divider can also be distinguished by its neat lattice design that you can enjoy on both sides, unlike the shoji partitions presented above, which makes it very attractive and elegant.
Affordable Shoji Screens
If you cannot or do not want to spend over 300 dollars for your screen, there are definitely cheaper alternatives you can find, without compromising on the aesthetics.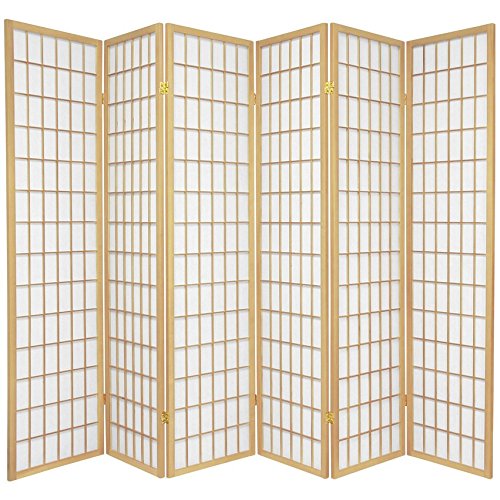 In the previous section, I put several products by Oriental Furniture forward. This company is reliable as far as quality and sturdy material are concerned. It offers affordable options in its room dividers collection that you may want to consider, such as this classic and authentic screen . Made of sturdy spruce, it also benefits from durable reinforced rice paper. It is light enough to be set up, folded, moved and put away very easily. In addition to its simple window pane design on one side, you will appreciate the different natural tones that it comes in if you are looking for something discreet and versatile.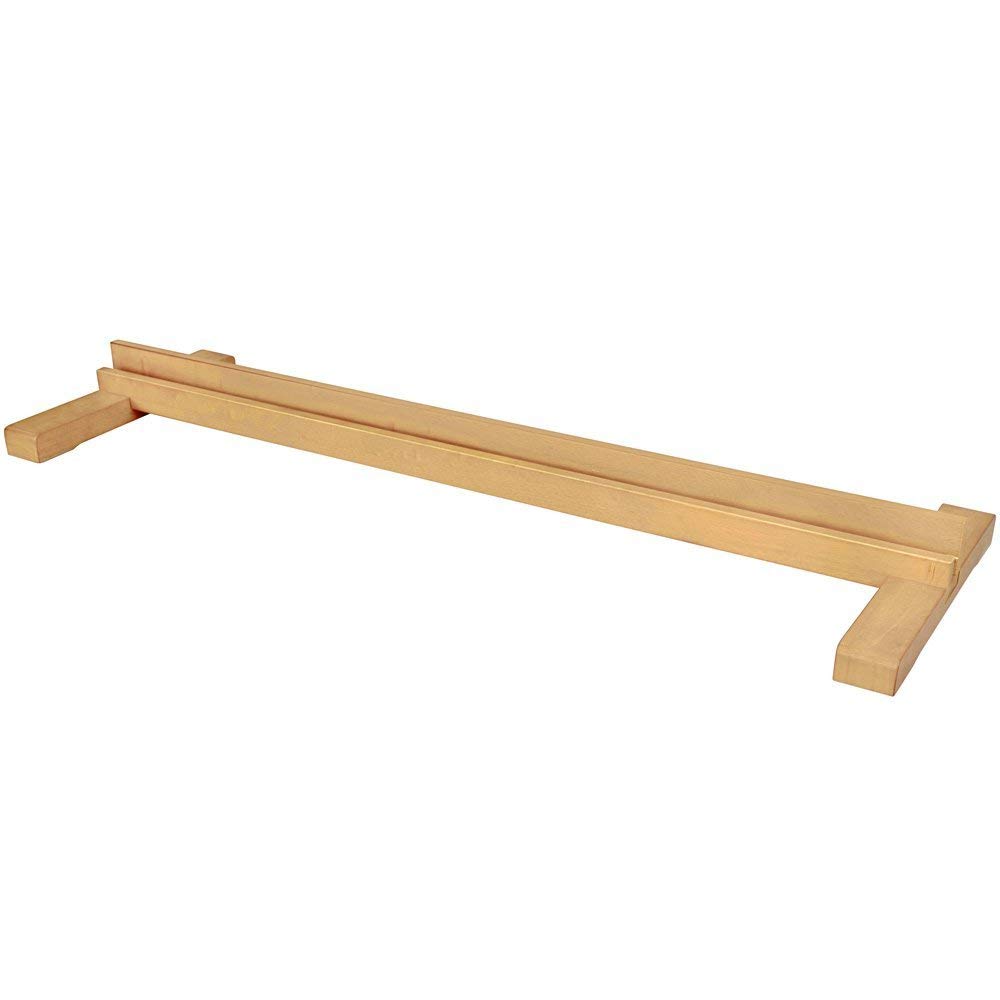 If you want to make sure your screen will be stable when used on a carpet or if you just want several panels to stand straight, you can easily combine it with a stand . This additional accessory fits the majority of standard screens and is quite easy to assemble. Its natural color will suit any design and won't affect the style and atmosphere of your interior.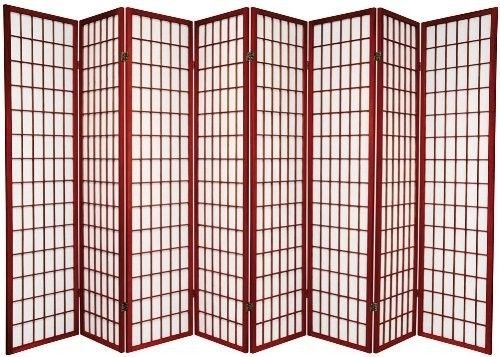 Legacy Decor, although it offers furniture of different styles, has an interesting collection of traditional Japanese-style screens, like this 8-panel oriental room divider . In agreement with the Japanese tradition, it is made in wood and durable rice paper screens. Available in different colors, this popular screen is very elegant with a classic one-sided window pane pattern. Its length allows a large variety of arrangements and you can even separate the panels to make it fit the area of your choice. You will easily be able to move it and fold it the way you want thanks to its light weight and double hinged panels. Not only will this Asian style divider provide the privacy you are looking for, it will also help you create a cozy and classy environment.
Shoji Screens for Tight Budgets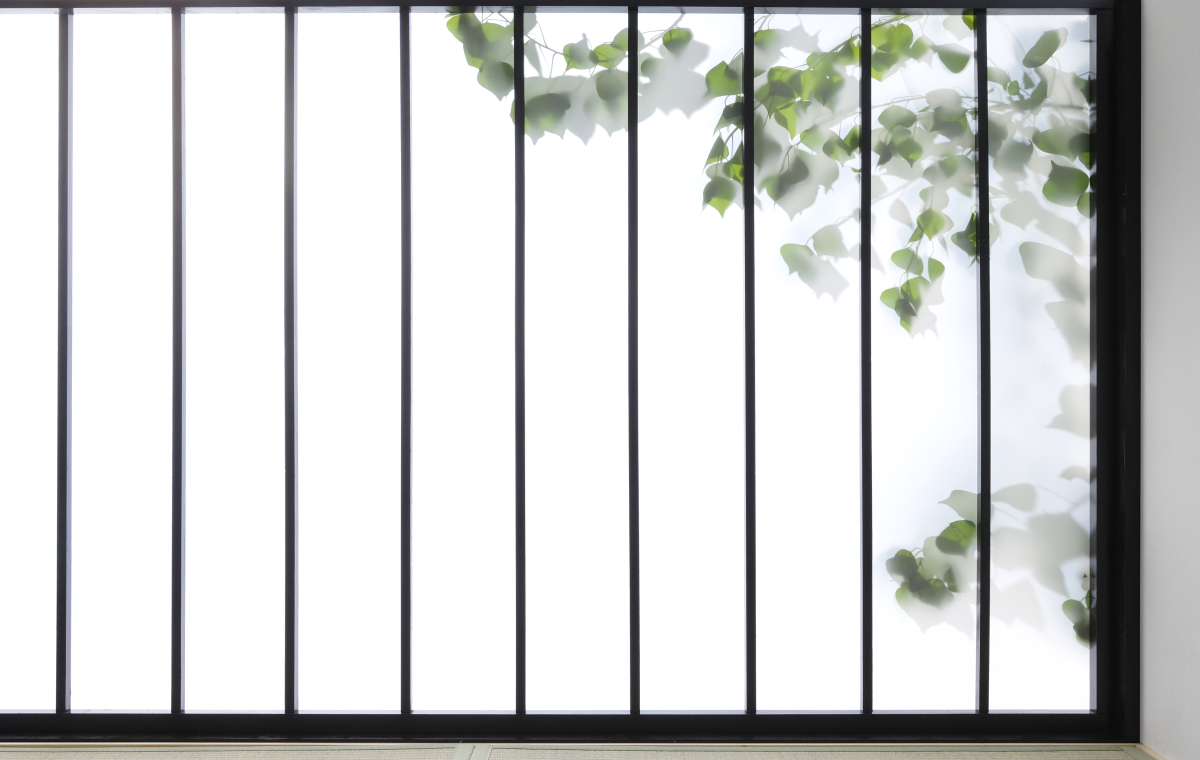 You can actually find beautiful Japanese-style screens for even tighter budgets but you might want to make sure you are not losing quality. You shouldn't expect to keep it for too long if you go for a really cheap one. Here are two I can suggest you have a look at: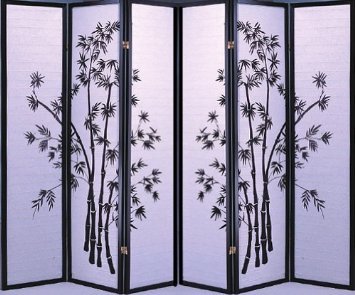 This affordable and chic black shoji screen by Square Furniture is composed of 6 panels. It is large enough to provide complete room partition when folded for stability. It offers a black wooden frame and an elegant rice paper screen with black bamboo prints. Its two-way hinges panels make it really functional. You will want to use it with caution but it does the job and adds a nice look. The neutral color and refined design will help you set a relaxing and zen mood in any area of your home or work place.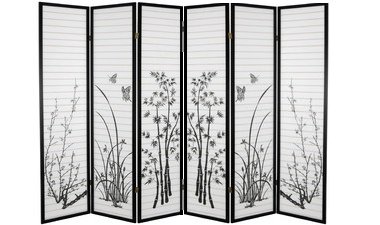 If you want a different design, you will like this creative shoji screen by ADF. Composed of four panels, it presents a black wooden frame with a colored design on one side. You may even have recognized the very unique wave design as the famous painting of the Fukusai wave. This screen will be a piece of art to display in your home. It will easily complete an individual and personalized space.