How to Choose a Tatami Mat
When purchasing a tatami mat, the main aspects you will consider are the price and aesthetics. Like any piece of furniture, you will find mats for every budget and every taste. In the end, it comes down to what you want it for, how you will use it. Whether you have a tight budget or if you put comfort and look first, here are examples of mats you can easily buy online.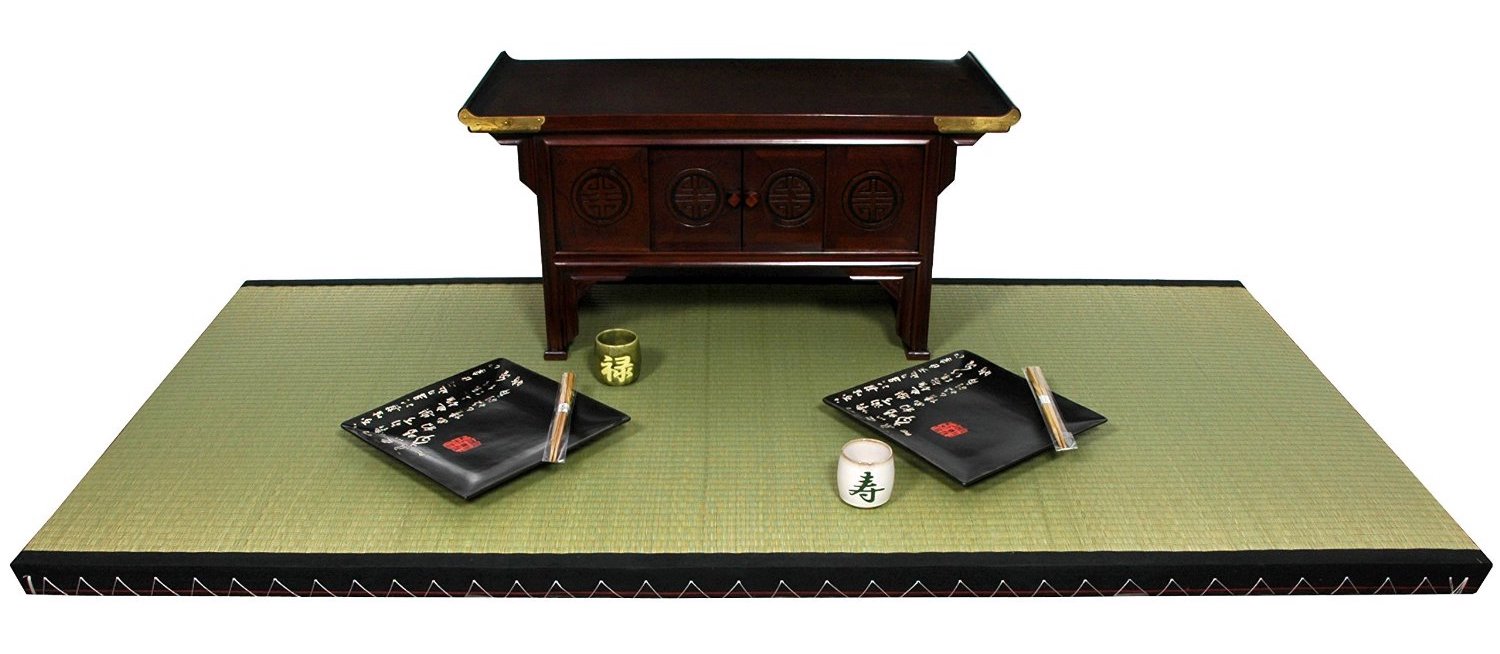 This Full Size Tatami Mat , is offered by Oriental Furniture. This trustworthy company is specialized in high quality Asian furniture. The very popular item presented here includes high quality, sturdy material that is also nice to the touch. Made of double strength woven rush grass, it will provide good support and comfort to help ease back pains. The high standard assembly is also combined with an authentic Japanese look. With this mat, you will instantly add an Asian touch and a comfortable atmosphere to your home whether you use as flooring or as a bed. You can complete this classic element with a futon to make a perfect Japanese bed. If you are worried about the smell when new, you will notice it fades away with time.

Oriental Furniture also makes this practical Folding Tatami Mat . In line with the Japanese tradition, it is made of a natural rush grass over a fiber board. It shows a simple but elegant design with a black trim pattern. Its great advantages are its lightness and portability. You will appreciate the good quality and love it when you work out or want to relax. As flooring, the mat will bring an authentic atmosphere and will fit any interiors. You can also choose it as a base for a futon. From the nice bed side mat for a cozy mood to the perfect item for a tatami room, the possibilities are endless.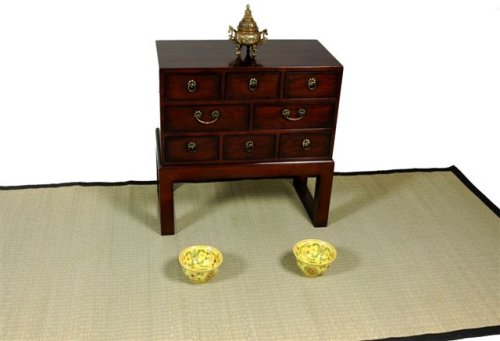 If you are on a tighter budget, you can have a look at this Goza Mat by Oriental Furniture. Affordable, it is made of reinforced woven rush grass. It is sturdy but thin enough to be rolled and transported. Similar to the top layer of the kind of mats presented above, its traditional Japanese style will add a nice and elegant touch into your home. You will like it as flooring but you will also be able to use it under a futon. With its simple design, natural color and black trim, it offers a nice alternative to more expensive mats. You will like it indoors as a futon support or decorative flooring as well as outdoors for a work-out session. Like any traditional Japanese mats, it requires care and you might want to be careful what you put on it if you use it as flooring.
Do you already have one of these at home? How do you use it?